B & B Installations, Inc
Brett Brucker
14401 S Glen Oak Rd
Oregon City, OR 97045
US
Office: (503) 722-8155
Cell: (503) 887-2618
Fax: (503) 722-8154
Email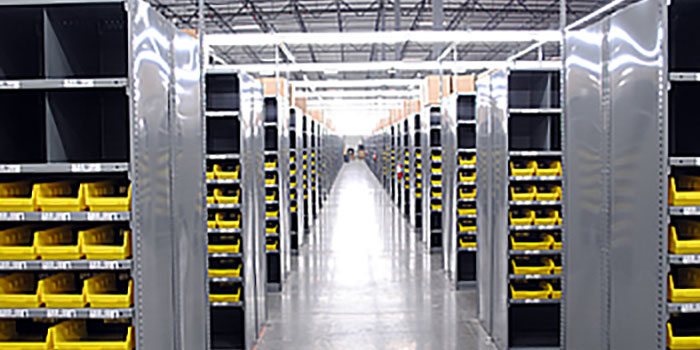 Shelving, Rack & Storage Installation Services
We have multiple crews available so we can perform multiple projects at any given time. We also have the ability to accelerate a project if necessary to meet a critical time line.
Please feel free to request a reference from any of our past customers.
The Storage System Specialists
Experienced Installers
All of B & B Installations' supervisors and installation technicians are well versed in installing all lines of rack, shelving and mezzanine products - examples include:
Selective
Drive-In
Push Back
Pallet Flow
Cantilever Rack
Rack & Shelving Supported Catwalk Mezzanines
& Clear Span Mezzanines
Warehouse Equipment Installations
B & B Installations also has a division within our company that strictly installs miscellaneous warehousing equipment. A few examples are:
Dock Levelers
Dock Seals
Truck Restraints
In-Plant Buildings
Modula Vertical Storage Carousels
& Wire Cage Security Products.
Multi-Level Rack Mezzanine Experience
B & B Installations has also been involved for many years performing installations on numerous multi level rack supported mezzanine systems for record storage companies such as:
Iron Mountain
Recall
Archive Systems
& More
---
B & B Installations, Inc.
14401 S Glen Oak Rd, Oregon City, OR 97045
Office: (503) 722-8155 Cell: (503) 887-2618 Fax: (503) 722-8154
Full-Service Planning & Installation of All Lines of:
Racking | Shelving | Mezzanine Products
Licensed - Bonded - Insured
CCB# 067419
Home | Installation Services | Project Case Studies | Customer Testimonials | Contact | About Us